Antalya Home Guide have done an excellent job marketing their portfolio and are well versed in all areas in Antalya. I would highly recommend using them for investment purposes.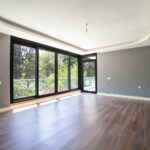 We had a great time and it was informative, you and your staff made us feel very welcome.. It was amazing, kind and very friendly.
I bought a villa in Alanya. I come from Canada. Antalya Home Guide helped me a lot in the process of buying a house. It has been a very happy purchasing process for me... Thank you Antalya Home Guide!
I rented a villa in Belek for 1 week with Antalya Home Guide. The price was very good. Very nice and reliable communication. All rooms are air conditioned. Deposit and payment was easy and uncomplicated. We will gladly stay again. Thank you also for your work.