Antalya is a popular tourist destination in Turkey known for its beaches, historical sites and cultural attractions. In addition to all these, you also have the chance to ski at high altitudes in the winter season in Antalya. In some periods, you can even ski at high altitudes and enjoy the sea in the city center later on in the same day!
There are several ski resorts in the nearby Taurus Mountains, such as Saklikent Ski Resort and Davraz Ski Resort, which are about 2-3 hours' drive from Antalya. These resorts offer a range of winter sports, including skiing, snowboarding, and snowshoeing.
We have listed the places where you can have a ski holiday in Antalya for you.
Tahtali Mountain – Olympos Cable Car
Tahtali Mountain-Olympos Cable Car has an altitude of 2365 and is located in Kemer district. It is the highest point near the sea. You can reach Tahtali Mountain at the end of a 10-minute journey with the Olympos Cable Car. While it is possible to do different activities such as paragliding, trekking and bicycle tours in the summer, you can ski in the winter.

Saklikent
Saklikent Ski Resort is the closest ski resort to Antalya, located about 50 km to the west of the city. The resort has several ski runs and ski lifts, as well as other amenities such as restaurants, cafes, and ski rental shops. The ski season typically runs from December to April, depending on weather conditions.
Antalya Saklikent Transfer Service
Antalya Saklikent transfer service is one of the most preferred services for those who want to reach the ski center. Those who do not have a personal vehicle and do not prefer the car rental service can reach the ski center in a fast, comfortable and safe way, mostly by using the transfer service. It is an extremely comfortable method of transportation especially for those who do not prefer hotels in close proximity and for guests coming to the airport.
Feslikan Plateau
Feslikan Plateau is among the most well-known plateaus in Antalya. The plateau, which can be visited by those who want to enjoy the snow in Antalya, is approximately 45 kilometers from Antalya.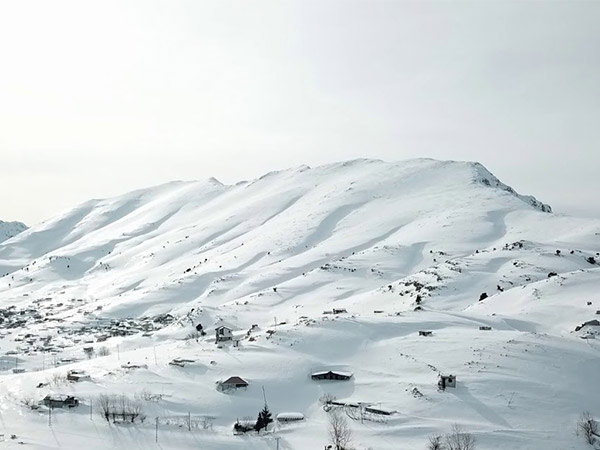 Akseki
Akseki is a town located on the Taurus Mountains. This district, which gives the pleasure of snow, can sometimes experience serious cold weather. So much so that the temperature drops to 20 degrees below zero. Çimi Plateau, Bucakalan Cave, Irmak Valley and Göktepe Plateau are places that can be visited.
Korkuteli
Korkuteli is approximately 1 hour away from Antalya and can provide you with a wonderful snow experience with its beautiful nature in winter.
Elmali
Elmalı district is surrounded by the Bey Mountains and is famous for its natural beauties. With the snowfall in winter, it becomes an even sweeter town.
Ibradi Ormana
Ibradi Ormana is one of the wonderful places where you can be together with nature and receive snowfall in winter. Ibradı Ormana Village, which impresses with its nature, is connected to the Akseki district and is located in the Taurus Mountains.
Davraz Ski Resort
Davraz Ski Resort is another popular ski destination near Antalya, located about 200 km to the northeast of the city. The resort has a larger ski area than Saklikent and offers a variety of ski runs for all skill levels. In addition to skiing, the resort also has facilities for snowboarding, snowshoeing, and other winter activities.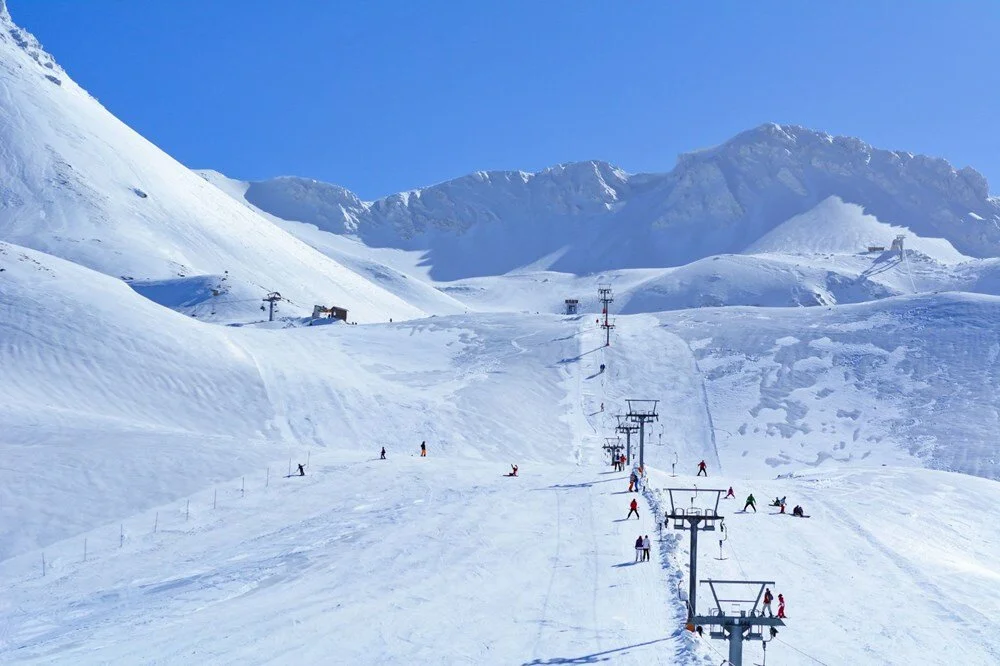 Overall, while Antalya may not be a traditional ski destination, visitors who are interested in winter sports can still enjoy skiing and snowboarding in the nearby Taurus Mountains.