Antalya, which is a wonderful city located in the Mediterranean Region, is one of Turkey's most important tourism centers with its 630 km coastline. The city is built on two plains and the plain stretches along the Mediterranean coast. The other plain, where Antalya is located, contains the northern part of the city. Antalya is a city where sea, sun, nature and history come together in a harmony. When Antalya is mentioned, Turkey's tourism paradise comes to mind. Every district of Antalya is a natural wonder in itself. Continue reading this guide article we have prepared for you to buy property in Antalya.
Russian citizens bought the most houses in Antalya
Antalya is the most preferred city comes after Istanbul for real estate investment in Turkey. The city is also one of the leading cities of the country in terms of the number of foreigners who reside and establish a company. New buildings in Antalya are increasing day by day. Antalya attracts an amazing attention from citizens both in Turkey and also Russia, Iran and Germany are among the countries that purchase houses in Antalya when we think the new buildings in Antalya. Antalya, one of the most important cities of the Mediterranean tourism basin, has beauties that can be called the apple of the world's eye, and the city stands out in history, culture, sports, fairs, gastronomy, congress and nature tourism as well as sea, sand and sun. There are more than 100 direct flights from Antalya to dozens of countries, and global and local brands continue their investments in Antalya. People from many parts of the world come to Antalya to live.
In Antalya, where Russians and Ukrainians came to live after the war, monthly rent of luxury apartments by sea increased a lot. Due to the war, citizens of Ukraine and Russia are in high demand for rental and sale houses in Antalya. Of course, prices vary by region in Antalya. Especially Ukrainians, who fled from the Russia-Ukraine war that started last February, wanted to live in Turkey, which they naturally thought Antalya more reliable, and settle in Antalya, where they often vacation. Some of the Ukrainians who came to live with their families settled with their relatives, while those with high income either bought or rented real estate. In the city, where real estate activity started, both rents and purchase prices quite increased. It seems that having an Antalya property is one the best options for foreigners and also Turkish citizens. If you want to have property in this amazing city, you can contact with antalyahomeguide.com without any hesitation.
There are many houses for sale in Antalya and the prices of these houses vary greatly according to the region they are located in. There are many factors that determine the price of the apartment when buying a house for sale in Antalya. These can be listed as follows: Location of the house, number and width of rooms balcony, bathroom number, interior architecture of the house. These should be taken into account when researching the price of flats for sale in Antalya. Among these factors, it is the location of the house that most determines the price of the house.
Why should you buy a house in Antalya?
Every region of Antalya, which has many districts, is very suitable for living. For this reason, you should research in advance whether the neighborhood you will decide to live in is suitable for your conditions. The districts where the most houses are bought in Antalya are given below:
Muratpaşa
It is one of the most searched areas by people when they search for apartments for sale. Since it is located in the center of Antalya, many social opportunities are found in this district. Also, Muratpaşa is one of the most crowded districts.
Konyaaltı
It is a seaside town located in the city center of Konyaaltı. Konyaaltı, which is at the forefront in terms of nature, scenery and tourism, is one of the most suitable regions for living with its social opportunities. While looking for a house, you can take a look at the Arapsuyu, Liman, Hurma, Gürsu and Uncalı neighborhoods. There is the world famous Konyaaltı Beach. House prices in Konyaaltı, which receives a lot of demand due to its location, are constantly increasing.
Kepez
Kepez is the biggest district of Antalya. It is adjacent to Konyaaltı and Muratpaşa at the same time. With the increase in the population in the last 10 years, new living spaces have begun to form in the remote neighborhoods of Kepez. Culture, Ahatlı, Dokuma and Çallı are among the most popular living places in Kepez. Especially since the Kultur District is very close to Akdeniz University, this district is generally preferred by young people.
Kemer
Kemer has always been a popular location. There are many 5-star hotels in Kemer. That's why there are so many tourists in the summer. Usually Russian tourists prefer Kemer. House prices in Kemer are constantly increasing.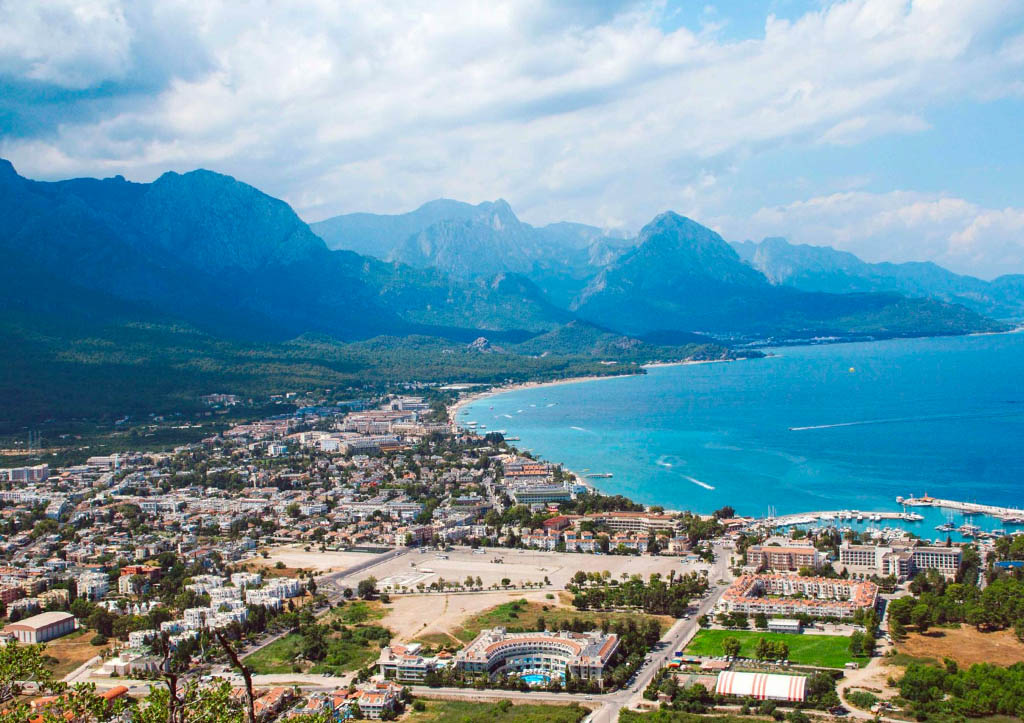 Kaş
Its population increases especially in summer months; because Kaş is famous for being a summer resort. Kaş is a tourist attraction with its beautiful beaches and nature. If you want to buy a summer house, you can look at real estate ads in Kaş.  If you desire, we can look for and find the most suitable and beautiful house in Antalya for you without getting tired.
As we mentioned above, Antalya receives more domestic and international demands than it has ever been in previous years. Real estate in Antalya changes quickly and easily. In such a case, it is necessary to work with the best people. Advice and experience in real estate have very importance. If you want to buy or rent the best in Antalya, you can contact us without hesitation. antalyahomeguide.com is always ready to assist you.