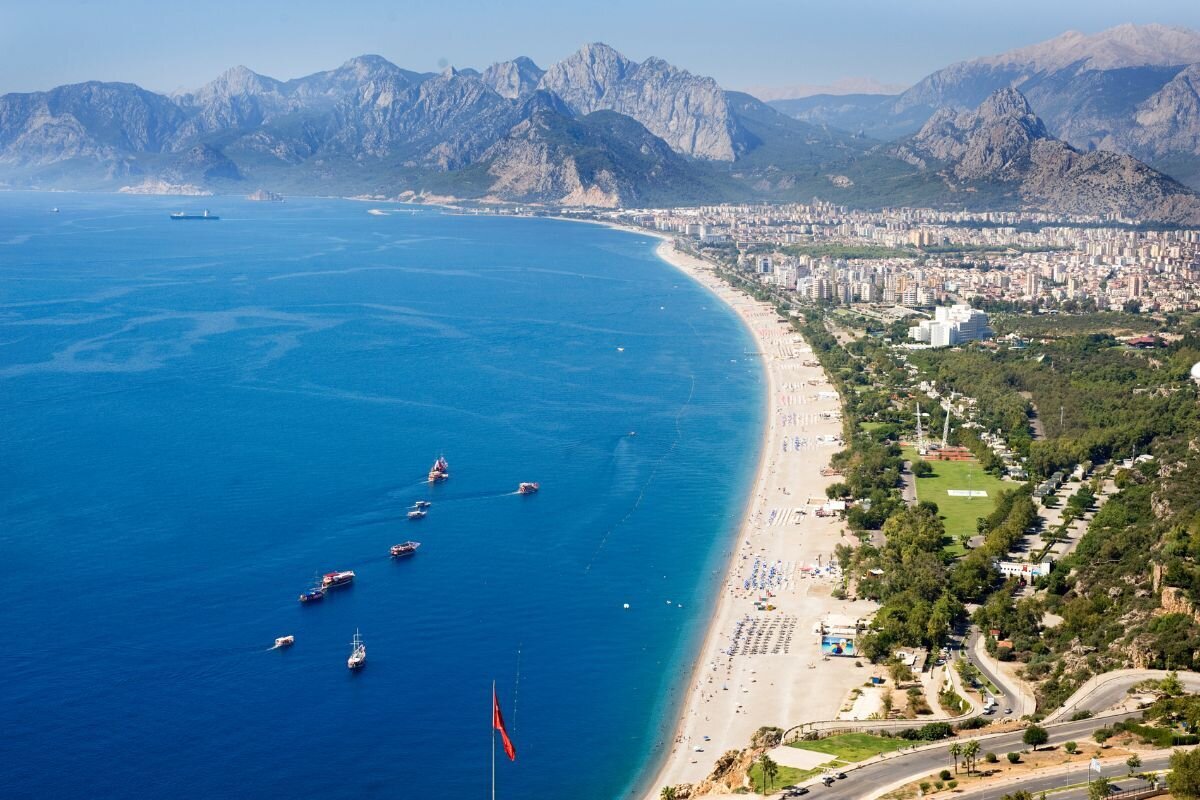 The real estate market in Antalya's Konyaaltı district has experienced a significant surge in house prices throughout 2023, with an astonishing increase of 59.67% compared to the previous year. Investors have been drawn to Konyaaltı due to its prime location and the potential for lucrative returns on investment.
Konyaaltı, situated along the beautiful Turkish Riviera, has long been a popular destination for both tourists and locals alike. Its stunning beaches, proximity to the city center, and access to various amenities make it an attractive place to live and invest in real estate.
According to real estate experts, the rising demand for properties in Konyaaltı has been a key driver behind the notable price escalation. The district's strategic location, with its easy access to Antalya's city center, international airport, and major transportation routes, has played a significant role in attracting investors.
Additionally, Konyaaltı offers a diverse range of residential options, including apartments, villas, and townhouses, catering to different preferences and budgets. The availability of modern infrastructure, such as shopping centers, schools, hospitals, and recreational facilities, further adds to its appeal for potential homeowners.
The year 2023 has witnessed a surge in construction projects in Konyaaltı, as developers seize the opportunity to meet the growing demand for housing in the area. The increase in supply, however, has been unable to keep pace with the soaring demand, contributing to the upward trajectory of house prices.
Local real estate agents and experts predict that this trend of rising house prices in Konyaaltı is likely to continue in the coming years. They advise potential investors to carefully consider the market dynamics and consult with professionals before making any investment decisions.
As property values continue to climb, Konyaaltı remains an attractive destination for individuals seeking to reside in a vibrant coastal area while enjoying the convenience of urban living. With its stunning natural beauty, thriving tourism sector, and an array of amenities, the district continues to captivate both residents and investors alike.
Disclaimer: The above article is based on market observations and general trends. Investors are advised to conduct thorough research and seek professional advice before making any investment decisions.
| City / District | 1 Years | 2 Years | 3 Years | 4 Years |
| --- | --- | --- | --- | --- |
| Antalya, Konyaalti | 59.67% | 471.76% | 752.97% | 1.100.44% |
Antalya Home Guide: Your Key to Finding Your Dream Property in Antalya Konyaaltı
If you have been searching for your dream property in Antalya Konyaaltı, look no further than Antalya Home Guide, a leading real estate company specializing in helping individuals find the perfect home in this sought-after district.
Antalya Konyaaltı, with its stunning coastal location and excellent amenities, has become a prime destination for individuals seeking to invest in real estate or find their ideal residence. With the assistance of Antalya Home Guide, you can navigate the market with ease and confidence.
As a reputable real estate company, Antalya Home Guide boasts a team of experienced professionals who are well-versed in the local market dynamics. They have an in-depth understanding of the properties available in Konyaaltı and can guide you through the entire buying process.
What sets Antalya Home Guide apart is their personalized approach to each client's needs and preferences. They take the time to understand your requirements, whether you are looking for a luxurious villa, a cozy apartment, or a stylish townhouse, and then work diligently to find the property that matches your criteria.
With a vast portfolio of properties in Antalya Konyaaltı, Antalya Home Guide offers a wide range of options to suit different budgets and lifestyles. They carefully curate their listings, ensuring that each property meets their high standards of quality, location, and value.
Working with Antalya Home Guide provides several advantages to potential buyers. Their team provides expert guidance throughout the negotiation and purchasing process, ensuring that you receive the best possible deal. They also offer comprehensive after-sales support, assisting with legal procedures, paperwork, and any other concerns you may have.
Customer satisfaction is of utmost importance to Antalya Home Guide, and their track record speaks for itself. They have helped numerous clients successfully find their dream properties in Konyaaltı, making the entire experience seamless and stress-free.
Whether you are a first-time buyer or a seasoned investor, Antalya Home Guide has the expertise and resources to assist you. With their in-depth knowledge of the local market and commitment to client satisfaction, they are your trusted partner in finding the perfect property in Antalya Konyaaltı.
To start your property search with Antalya Home Guide or to learn more about their services, visit their website at www.antalyahomeguide.com or contact their dedicated team of professionals at +90 533 386 35 07